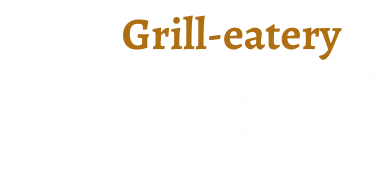 At Grill-eatery Elmas, we believe that dining is much more consuming food and drinks. To us it's all about disconnecting from your busy daily routine, spending time with your loved ones, catching up with friends but above all, creating very valuable memories.
It is our mission to facilitate our guests to create these valuable memories by offering
a unique Mediterranean dining experience with exceptional service, in a relaxing atmosphere. We offer a variety of freshly prepared grilled meats (halal), vegetarian dishes and delicious cocktails and mocktails.
Elmas is is the Turkish word for diamond, but, we strive to give you something much more valuable than that: valuable memories with those you love.
Learn more